Melodie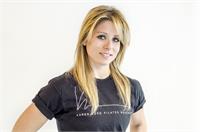 Melodie is a Trainer at Karen Lord Pilates Movement
She brings out the ethos of empathy and athleticism to KLPM. She trains with heart and has a knack for seeing a body and knowing what it needs and how pilates can help. She is known for really connecting with clients and addressing issues with intelligence, strength, safety.
Melodie an avid runner, marathoner and triathlete who knows how to use pilates as the basis of strength and safety for these super human endeavors. she possesses a passion for anatomy, life, people and animals friends.
-
"Melodie's classes and private sessions have helped re-shape my body, and given me so much stamina as a runner!"
Melodie is currently not instructing any classes.