Jisun Kim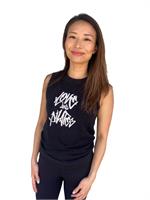 Jisun Kim is a born and raised Los Angeles native who graduated with a degree in Sociology from UCLA. Growing up in Los Angeles, she has always loved hiking but never considered herself an athlete and tried multiple disciplines to try to find something that connected her to her body and that was fun. Pilates was the first practice that brought her continuous joy and to a deeper awareness of her mind-body connection. The idea of moving and playing with purpose and strength resonated with her.
Having experienced firsthand the transformation of her own body through Pilates, Jisun will challenge and push you with compassion as well as train you to move your body with precision and control, leaving you feeling strong and invigorated.
Jisun Kim instructs the following:
Reformer Challenge
Deepen your pilates practice. Create a stronger body, elevate your mind-body connection in this faster paced reformer class building on foundational movements and then taking them to the next level. Beginners- plan to up your game and bring your focus. Modifications offered for those newer to pilates.